Project description:
Adding a patio overlooking a lake can be challenging, but it has its rewards.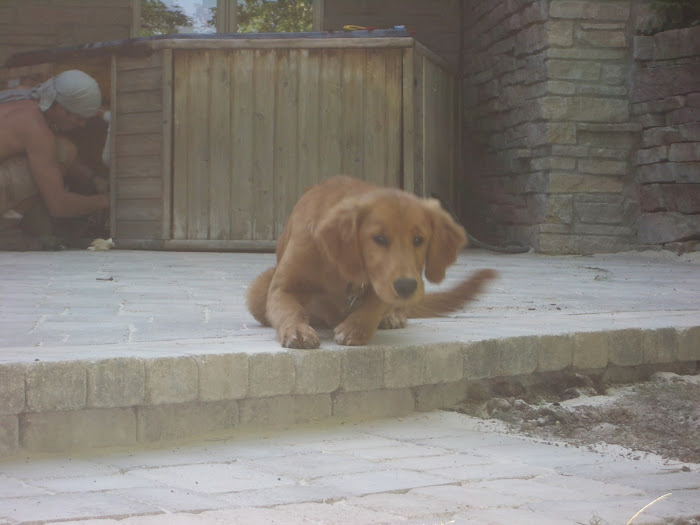 This tumbled paver patio blends the curving lines and colors of the natural stone walls with the smooth finish for patio furniture and a hot tub.  Doing all of the excavation by hand and hauling with wheelbarrows due to access paid off with the view of the water and the occasional swim…
Working with the existing walls and steps, we used tumbled pavers for the aged look and continued the lines and natural flow of the space, successfully achieving a very functional, beautiful completed outdoor living space.