Our consultation deposit is $100 for onsite visits, which includes going over basically anything and everything that could be considered when coming up with the best design for your space, then maybe sketching something out right there, or taking a plethora of pics and sketching something up back at the studio.
I like to sketch, but sometimes it just isn't the best way to represent what we are going for, or more likely, my abilities are the limiting factor! In those cases, and especially when these ideas will actually be installed at some point by someone, a CAD design is a very good idea.
Sketch, 2D or 3D, the sky is the limit! (and sometimes budget, but we can work with most 🙂
Our design studio is located at:
8727 Airport Road
Middleton, WI 53562
– about halfway between Middleton and Cross Plains. We do not have regular hours since, well, we could be at your place meeting you! But drop us an email (contact form below) or give a call. We love to chat! The number is:
(608)-836-8448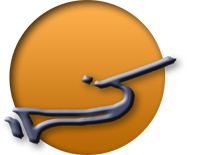 Comments? Questions? Fire away, we love those.